Product Details
Simply casual. The ideal shirt if you are looking for a cool garment to give your outfit that certain green and white extra.
The shirt convinces with its light light green tone. In the center is a printed "Werder Bremen" lettering, which falls on the shirt directly into the eye and represents the solidarity to SV Werder Bremen.
On the shirt is of course also the Werder diamond logo. It only catches the eye at second glance, as it is discreetly placed at the bottom of the hem as a loop label and thus sets further green-white accents.
The cool look of the shirt is rounded off by the comfortable cut, which thereby also ensures a comfortable and pleasant wearing comfort as well as additional freedom of movement.
The perfect basic top to show your love for the SVW. So you are dressed for any occasion and show despite the simplicity of the shirt to all that you are part of the Werder family.
Custom Characteristics:
loop label with Werder diamond logo at the hem
printed "Werder Bremen" lettering in the center
oversized
You might also like
T-shirt paper ball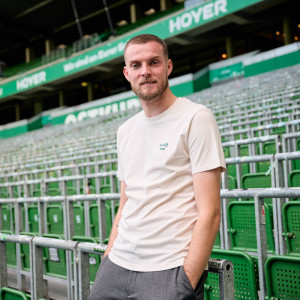 Fish head t-shirt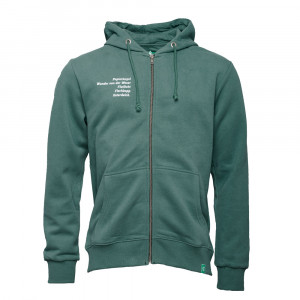 Sweat jacket paper ball