Training Shirt Umbro black
Product Details
Training like the pros. Cool, black Werder Bremen training shirt from equipment supplier Umbro. The short sleeve shirt convinces in modern Werder style and is the perfect addition to every SV Werder Bremen training collection.
The training shirt convinces with the white Umbro logo on the front and the Werder diamond on the left (heart) side as print. Together the elements represent solidarity and pride to the whole club. Highlight of the top are the sleeves, shoulders and neck with the shatterred design. The detail in Ice Green on the left side is another eye-catcher.
The breathable fabric at the neck, back and the underside of the arms ensure dry wearing comfort with light, sweat-wicking material. The comfortable cut allows much flexibility during the workout. The indicated, comfortable V-neck completes the functional design.
Sporty and comfortable on one side and SV Werder Bremen close tot he supporters on the other side. The ideal fitness partner to get the most out of your workout. The top is the perfect choice for training, gym or in your free time. So it is easy to be active and show your love for your club at the same time.
Custom Characteristics:
Short sleeve training shirt
Printed Werder diamond on the left (heart) side
white Umbro logo on the chest as print
indicated, comfortable V-neck
Top of the sleeves, shoulder and neck area with shattered design
Colour accent on the left side
Comfortable cut
Breathable fabric in neck, back, on the underside of the arms
NOTES ON "KLARE KANTE" FLOCKING:
On request, it is possible to refine selected training articles with the "KLARE KANTE GEGEN RASSISMUS" (meaining "MEAINING "CLEAR EDGE AGAINST RACISM") Flock available for free. Just write it into the comment field at the end of the order and YOU'RE DONE! Please note that articles with refinement (flocking of any kind) are excluded from exchange. The application of the flocking and logos is not an automated procedure. These are hand-stitched, and consequently may result in discrepancies or variations from the original image in appearance, placement and size. Articles with flocking have a delivery time of 10-14 working days.
You might also like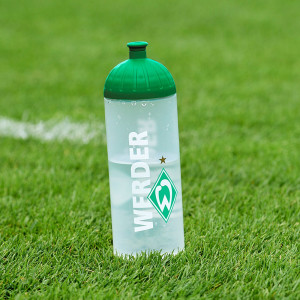 Water bottle "ISYbe"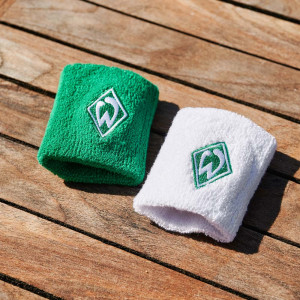 Sweatband set of 2