Product Details
The SVW is back! We play first class again!
Our Löppt t-shirt will remind you of this unique day and a very special season. An absolute must-have for all Werder fans.
Large on the chest adorns "Löppt." in green adorns the white T-shirt - typically North German. Underneath, the "#BESTEZWEITELIGAALLERZEITENAUFSTEIGER 21/22" lettering ensures maximum promotion feeling. Below the hashtag are the Umbro logo and the Werder diamond logo. Together, the elements represent solidarity and pride in the entire club.
Suitable for everyday wear and comfortable on the one hand and Werder fan-oriented on the other. A casual basic top to celebrate the promotion properly.
Thanks to the simple design, you can wear this shirt to a variety of occasions, whether the next visit to the wohninvest WESERSTADION, meeting with friends or the next vacation.
The perfect piece of clothing, if for once it should not be the Werder jersey. This makes it easy to show your love for the club.
Let the promotion party begin!
Custom Characteristics:
green "Löppt. #BESTEZWEITELIGAALLERZEITENAUFSTEIGER 21/22" lettering on the front
Umbro logo below the lettering
Werder diamond logo below the lettering
You might also like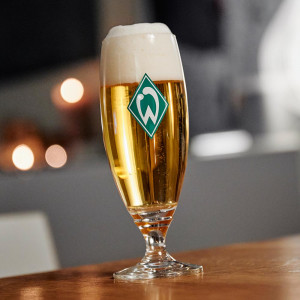 Beer glass tulip Werder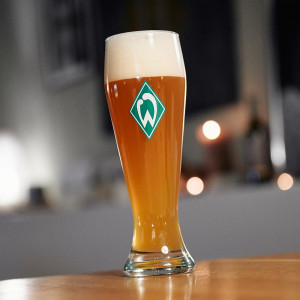 Wheat beer glass Werder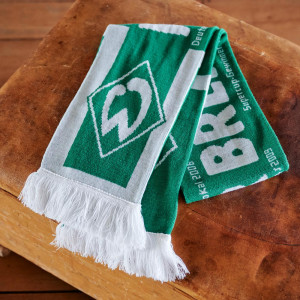 Scarf achievements