Product Details
Classic and athletic. High-quality, black Werder polo shirt from the supplier Umbro. The short sleeve shirt convinces in modern Werder style and is the must-have for loyal SV Werder Bremen fans.
The shirt impresses on the front with the white Umbro logo on the right and the Werder diamond on the left (heart) side as print. Both emblems represent solidarity and pride to the whole team.
The ribbed cuffs on the sleeves make this top a real eye-catcher and complete the sporty look. The typical button facing characterises the polo shirt. The lightweight material allows much flexibility at all times. The comfortable shirt thus becomes an indispensable all-rounder.
Comfortable basic top for everyday office life, holidays, sports or at home. So it is easy to show your love for the club.
Custom Characteristics:
Werder diamond as a web patch on the left (heart) side
White Umbro logo on the chest as print
Polo collar with button facing
Ribbed cuffs
High quality polo shirt made of light material
You might also like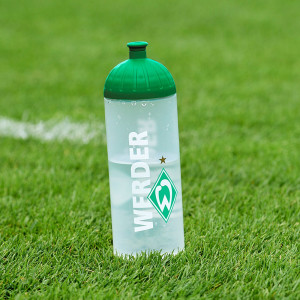 Water bottle "ISYbe"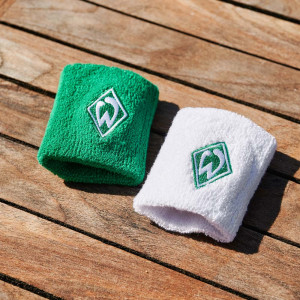 Sweatband set of 2