Hooded Jacket Umbro green
Hooded Jacket Umbro green
SKU: 22-11764
1
Applies for deliveries within Germany. Click
here
for other countries' delivery times.
Material: 100% polyester
Color: Green
"KLARE KANTE GEGEN RASSISMUS" (MEAINING "CLEAR EDGE AGAINST RACISM") FLOCK AVAILABLE FOR FREE. THE DELIVERY TIME WILL THEN BE EXTENDED TO 10-14 WORKING DAYS.

Product Details
Cool Werder styles. With the fashionable Umbro jacket you are always dressed sporty.
The simple design, but still close to the club, distinguishes this Werder jacket. It is kept entirely in green and has black color accents on the sides, which thus represent a real highlight of the jacket. On the left (heart) side is also a Werder diamond logo in the club colors. It symbolizes the club connection to the SVW and shows for which club your heart beats.
Furthermore, there is also a white Umbro logo on the front. The pockets on the sides as well as the stand-up collar allow for a comfortable wearing comfort and provide a casual look of the jacket. The embossed Umbro lettering on the zipper zipper and the contrasting shoulder area as well as sleeves round off the successful design.
The jacket not only completes any outfit Werder-Like, but also makes it a real eye-catcher. So you can easily show everyone that you are part of the Werder family.
Custom Characteristics:
Werder diamond logo on the left (heart) side
Umbro logo on the chest
black color accents on the sides
contrasting shoulder area and sleeves
stand-up collar
zipper with embossed Umbro lettering
side pockets
NOTES ON "KLARE KANTE" FLOCKING:
On request, it is possible to refine selected training articles with the "KLARE KANTE GEGEN RASSISMUS" (meaining "MEAINING "CLEAR EDGE AGAINST RACISM") Flock available for free. Please note that articles with refinement (flocking of any kind) are excluded from exchange. The application of the flocking and logos is not an automated procedure. These are hand-stitched, and consequently may result in discrepancies or variations from the original image in appearance, placement and size. Articles with flocking have a delivery time of 10-14 working days.
You might also like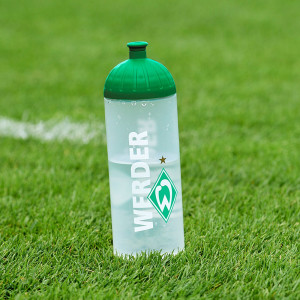 Water bottle "ISYbe"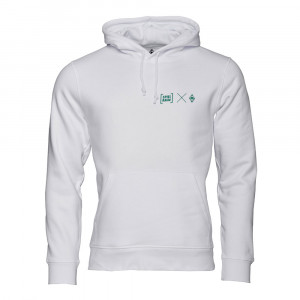 Hoody Spielraum White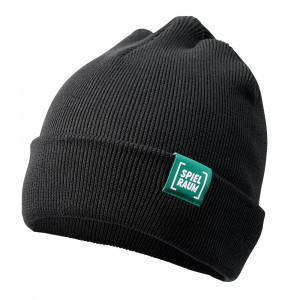 Hat Spielraum