Product Details
Maritime Werder flair in every bath between North Sea, Baltic Sea and bathing lake. These cool unisex bathing shoes present themselves in a sporty look and are the perfect combination partner for cool Werder styles. The fashionable and at the same time club-oriented design distinguishes this high-quality SV Werder Bremen accessory.
Due to the typical Werder green club colour, everyone can tell at first sight for which club your football heart beats. The light footbed is completely in black and offers a comfortable fit. The wide green straps over the back of the foot decorate the Werder diamond logo. Of course, it can be read from the position of your opponent, so that everyone knows exactly what's going on.
The wide flap ensures a simple and comfortable fit. These bathing shoes become a fan-strong detail for your shower, beach and swimming pool outfit.
The perfect accessory to accompany you to places where other items from your fan collection cannot. Whether it's under the hot shower after football practice, a romantic walk on the beach on holiday or a cool pool party with friends. This high-quality Werder footwear makes it possible for you to be there for your absolute favourite club at all times. So it is easy to show your love for Werder Bremen! #swimmingseason
Custom Characteristics:
Green, wide strap with Werder diamond logo
Black sole
Light footbed
Comfortable fit
You might also like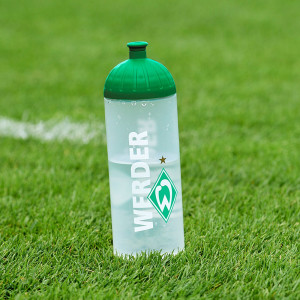 Water bottle "ISYbe"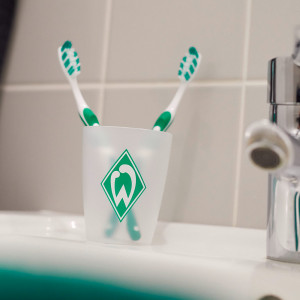 Mug Raute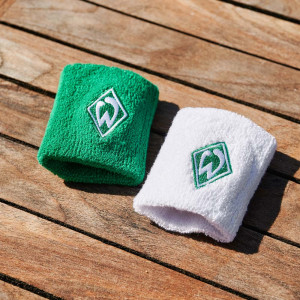 Sweatband set of 2